Top 10 Weekend Home Improvement Projects to Refresh Your Home
Posted by AJ Pettersen on Tuesday, March 16, 2021 at 8:00 AM
By AJ Pettersen / March 16, 2021
Comment
Did you know that you don't need to turn your new home into a construction site to make it look new and updated? Yeah, that's right! Gone are the days when you need to shell out $5,000, $20,000, and even $50,000 to give your house a new look.
In this blog, we're going to be covering the top ten small weekend projects that you can do to refresh your home and give it a new look.
These improvements may not cost a lot, but that doesn't mean that they can have a big impact on your house. Taking on these small home projects will make a big difference in how your home looks and functions.
Change Your Kitchen Backsplash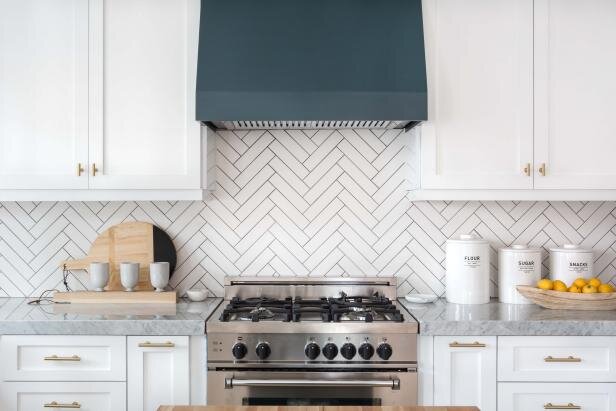 This first small project is a great way for you to completely change the feel of your home. Adding a backsplash is an amazing way to freshen up an otherwise dull kitchen and add some color to it. Not only does a backsplash add some character to your home, but it also protects your tiles from spills and splashes. Not to mention that backsplashes are easy to install and can usually be undertaken without the help of a professional contractor. If installing new ceramic isn't possible due to your budget you can use peel-and-stick decals to make those boring white tiles pop with color and a new identity.
Add a Wall Gallery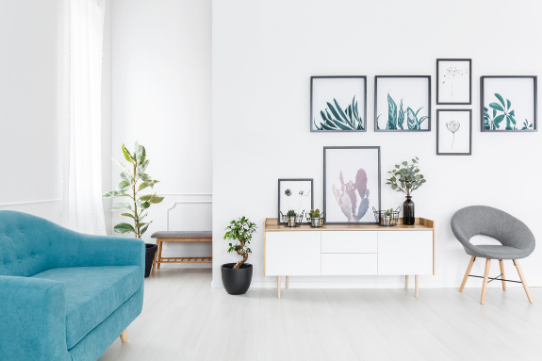 Many people have a gallery wall in their house because of their pleasing aesthetic and simplicity. A gallery wall can come with endless possibilities since you can display virtually anything that you please on it. Mirrors, artwork, family photos, wooden letters, clocks, picture frames, and even plants can make for a great gallery wall. This small project can be relatively cheap and will give your home more color, pattern, and a personalized feel. You can also leave the gallery wall classy, rustic, chic, or sophisticated based on your personal preferences. When you go to sell your house, it will also show your house very nicely.
Install an At Home Charging Station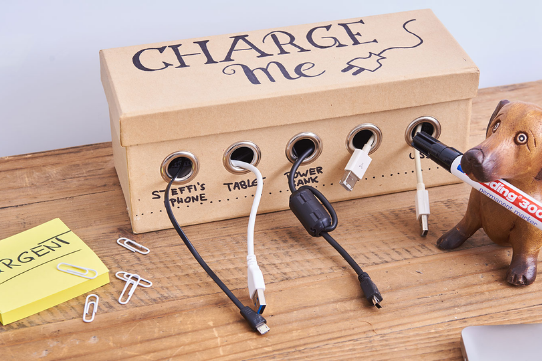 You can get creative with an unused drawer or an empty shelf by creating a charging station for your family's devices. This is a super simple project that can be completed in less than a couple of hours. Simply drill a hole in the back of a dresser to accommodate the electrical cords that you'll be using for your devices. Once you've done that, you can use a drawer divider or cartons to organize your cell phones, music players, tablets, and other electronic devices that you have. This simple home project will keep clutter to a minimum and you will no longer have to go on a scavenger hunt to search for your chargers.
Install Floating Shelves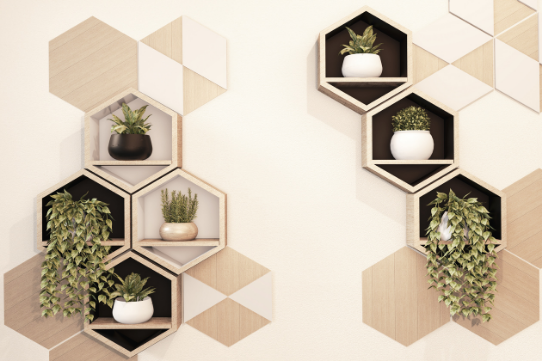 You can turn a boring, static wall into one that is aesthetically pleasing to look at. This will also help maximize your home's vertical space by being able to use the walls. These shelves can be added above your TV, bathroom, bedroom, and even your laundry room if you're looking to create more storage space. Floating shelves are also a perfect choice if you're looking for a new bookcase. They also add extra flexibility when the seasons change or you feel like mixing it up. Choose between a fresh, cozy, sophisticated, or modern look for your floating bookshelf. If you want to make this mini-project pop even more you can add some wall decor like pictures, artwork, and even succulents nearby to aid the appeal.
Get Some Better Light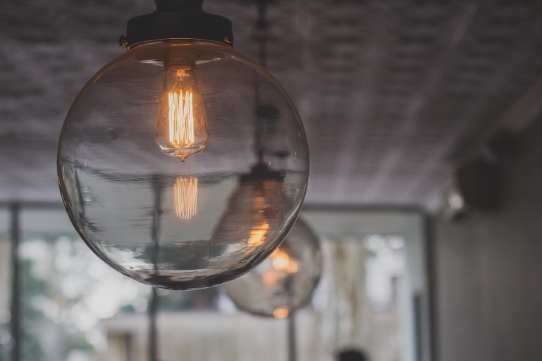 Updating light fixtures can be one of the most powerful DIY home improvement projects. The simple effects of updating your lighting can have a game-changing effect on your home. This is because the lighting of your house sets the mood and can even make rooms feel bigger. Whether you're aiming to get the most out of natural light or looking to invest in new bulbs, fixtures, or lampshades, lighting can create layers and accents for your home. If you're looking for a modern look for your home, switch out your chandelier for some pendant lights in your dining room or workspace. Don't forget that switching up the lighting in your entryway is also a great way to accent your home.
Update Your Handles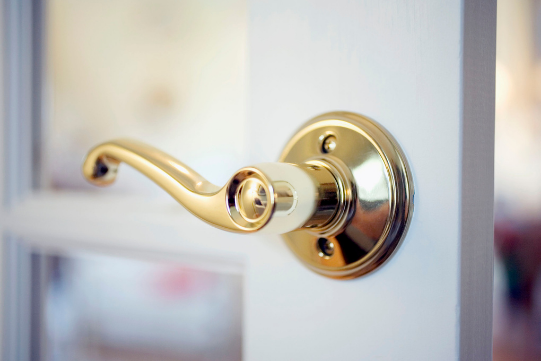 You can give your drawers, cabinets, and doors a nice facelift by replacing the standard handles and pulls with ones that reflect your taste. This is an easy and affordable home DIY project that can have surprisingly massive effects on a room's look no matter how small these elements are. Try adding trendy brass pulls for a modern look, or mix and match different metals and finishes to suit the room's overall aesthetic. Visiting a home decor store can help give you new ideas and will allow you to check what materials and colors will go well in your home. Don't forget to measure the existing holes and make sure to choose a new alternative with the same width to avoid any mistakes.
Change Your Window Treatments and Swap Your Curtains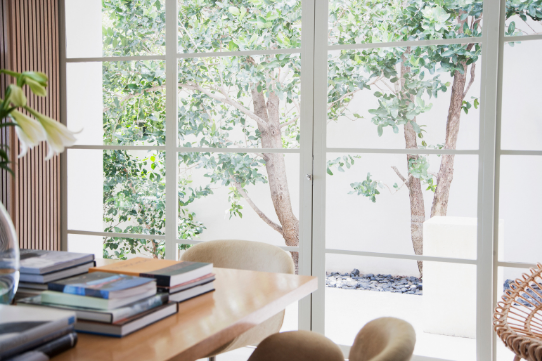 The combination of new window treatments and new curtains can give your room a nice facelift for relatively cheap. Think about trading in your old and shabby window treatments for some new panels that you can purchase or DIY. Once you've done that, pick new curtains that are flowy and pleasing. Ideally, these new curtains will not only block out the sun but also add more color to your home. If you want to be fancy you can add dark-toned curtain rods with decorative caps to your windows.
Wall Decals Are Fun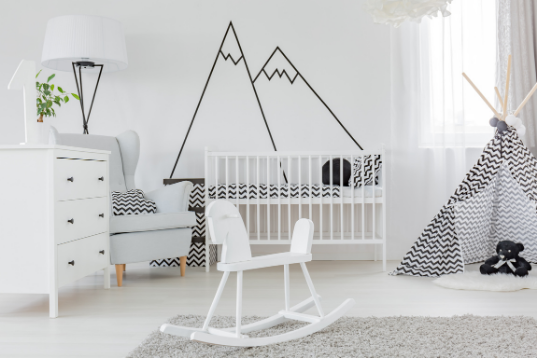 Some cheap peel-and-stick wall decals can transform a plain and boring room into an artsy and appealing wall without spending a ton of time or money. Not to mention that this is also a great way to decorate your kids' room. They can choose specific characters and designs so that their room truly feels like their own. If their style or preferences change, wall decals can easily be removed and replaced promptly. If you're looking to put wall decals in a living room or the common areas, be sure to choose a patterned piece that will flow with what the room already has going for it. They also have peel-and-stick wood products if giving drawers or doors a facelift excites you.
Get Some New Rugs and Fabric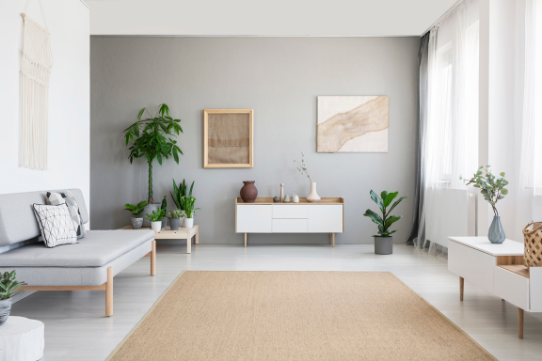 Adding new rugs and fabric to common areas in your house can add warmth and redefine the look of a room. There is no easier and cheaper way to do it than this tactic right here. Not only do the colors and patterns of rugs have a major impact, but their placement does as well. Go with rugs that have bold designs with striking hues and colors. This will complement the overall look of your house as well as its theme.
Cheesy Message Boards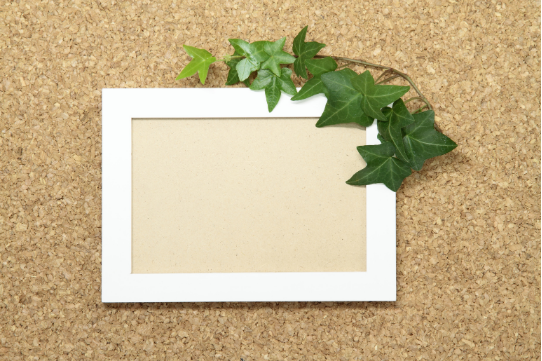 Gone are the days when sticky notes fall off the refrigerator and you find a note years later when cleaning. This is a great upgrade from your simple calendar or notepad and is a fun and easy home DIY project that everyone in the family will love. You can purchase a premade message board made of cork, magnets, or even glass and fit it into a nice empty patch on the wall and is easily visible to everyone. This DIY project has multiple uses as you can use your new message board for grocery lists, reminders, and even short/sweet messages you wish to convey to family members.
These projects are PERFECT if you're looking to give your home a new look, and all of them are relatively cheap.